SHANGHAI SEEKING NEW CHANNEL OF FOREIGN INVESTMENT
MERGER & ACQUISITION OF CHINESE ENTERPRISES

As early as in 1998, Shanghai's first agency for international assets and equity exchange was set up. It was for the first time announced that foreign investors including foreign invested enterprises in China would be allowed to purchase Chinese enterprises. By the end of 1999, Shanghai Assets & Equity Exchange (SAEE) has handled 6'477 cases, with transactions exceeding CNY 100 billion (USD 12.7 billion). Yet, foreign investment were only involved in 140 of these acquisition and re-organisation projects and the transactions amounted CNY 429 million (USD 51.9 million). Last year, the amount of foreign investment in acquiring and merging with Chinese enterprises grew rapidly to CNY 2 billion (USD 241 million), 6 times of the total amount of previous years. But compared to the total contractual foreign investment USD 6.4 billion, this is still a tiny proportion.

The writer once interviewed the SFIDB project manager Mr. Wang Weicheng and inquired about pertinent laws or regulations. To my surprise, the answer was "no": "Unfortunately we don't have a law to regulate these activities." said Mr. Wang. "But we have a kind of guidance for FIEs concerning how to proceed with the merger or acquisition." This guidance is called "Approval and Registration Procedures of Shanghai Municipality Concerning Foreign Investment To Merge Or Acquire State-owned Enterprises". It was jointly established by the Shanghai Municipal Foreign Investment Commission (SFIC) and the Shanghai Industrial and Commercial Administration Bureau (SICAB) in 1998. According to this document, SFIC is the authority to examine and approve the project while the SICAB is the authority where the new enterprise will register with and get business license.

Having realised the unclear situation, the municipal government thus decides to give a push rather than just a green light to foreign enterprises who want to purchase the ownership of Chinese enterprises. Recently the Shanghai Municipal Foreign Investment Commission (SFIC) declares that it will co-operate with Shanghai Assets & Equity Exchange (SAEE) by a new implementation policy, which is called "Faster Procedures For Foreign Investment Acquisition Or Via SAEE". In fact, this is not different very much from the previous general guidance. The biggest attraction is that the examination period will be shortened by at least 1/3, since some required steps are omitted. This applies to the case on the following premises:
the agency for the foreign or acquisition project is either Shanghai Foreign Investment Development Board (SFIDB) or Shanghai Assets & Equity Exchange (SAEE). Both are non-profit organisations with governmental background.

the merger or acquisition project conforms to the Guideline Catalogue of Foreign Investment Industries and the transaction shall not exceed USD 10 million;

the deal shall be realised through the SAEE.
For foreign investors, acquiring a local enterprise with similar production is the fastest way to
snap some market share in a foreign country. Nestlé China is such an example: After having set up 2 offices and 8 factories, Nestlé has acquired 3 Chinese well-performed companies:
it acquired Shanghai Fuller Foods Co., Ltd. in 1997;

acquired Shanghai Drins Beverage Co. Ltd and renamed it as Nestlé Sources Shanghai;

acquired 80% of the TOTOLE group, a seasoning manufacturer.
But this method is not favored by everybody, weighing the advantages and disadvantages. "The major benefit is as mentioned above market share. Obviously this is the fastest way to access to the local market. Besides, existent facilities and skilled workers are also the favourable factors." Mr. David Fan, general manager of Leica Microscope System Shanghai analysed. However, the other side of the coin is deterring. " For example, whether the existent facilities and whether the work approach of the current workers, though having certain skills, are up to the acquirer's requirement ." Mr. Ren Zhanbing, general manager of BOBST Shanghai, also agrees, "Truly the market and available venue and facilities look very attractive. But thinking about the various problems handed down, we can not risk these burdens. That will bite much of your time and efforts to solve, improve and reform." Among these concerns, the excessive labor-force of the former local enterprise was the no.1 headache. In the application of acquisition project, foreign investing enterprises are required to clearly state how they are going to deal with the excessive workers. "Things are changing a little." said Mr. David Fan, " Flexibly, you can take over the workers or refuse with some compensation. It depends on how to negotiate with the Chinese seller."

To up, a merger & acquisition approach is a shortcut to the market. Other factors regarding time, cost, system disparities and problems are all case by case but need to be carefully researched before making a strategic decision. And overall, the environment is changing as well. Though as Mr. Wang from SFIDB admits that there is lack of a necessary law to guide and supervise the foreign merger and acquisition, the city government has seen the interest of foreign enterprises and that it can be a new trend of foreign investment, especially along with China's expected access to WTO and progress of the state-owned enterprises reform. Therefore, it is believed that more rational steps will be taken to attract more attention of foreign investors in this field.
Shanghai Assets & Equity Exchange
Hailong Zhang, President
Add: 12/F Lucky Mansion 660 Shang Cheng Rd. Shanghai, China
Zip: 200120
Tel: (8621) 5831-0608
Fax: (8621) 5831-5335
E-mail: saeemail@online.sh.cn
Shanghai Foreign Investment Board / Shanghai Overseas Investment Board
15F, New Town Center,83 Loushanguan Rd., Shanghai 200336
Tel. 6236 8800
Fax. 62368024, 6236 8026
http://www.fid.org.cn/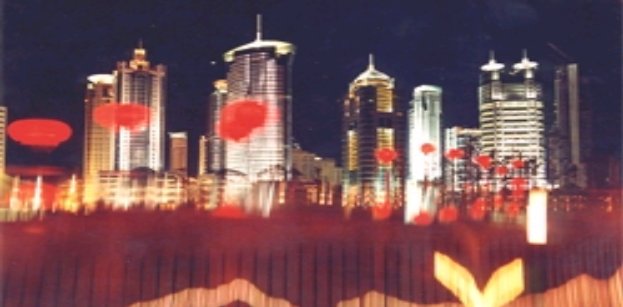 24.5.2001
Consulate General of Switzerland
for business related matters, please reply: sha.vertretung@eda.admin.ch